About North Central Family Medical
North Central Family Medicine, was charted in 1989 in Rock Hill, SC as a non-profit 501 (c) 3 organization. The organization received federal funding as a community health center in September 1991. The current CEO, Ernest Brown, was hired by the Board of Directors on February 3, 1992, to start-up the new health center. The initial office was set up in the York County Health Department while space was rented and renovated in back of the old West End Elementary School on South Cherry Road. Working as a team, the CEO and Board of Directors went to work recruiting staff, purchasing furniture and equipment, and preparing to see its first patient on June 1, 1992, just four months after hiring the CEO.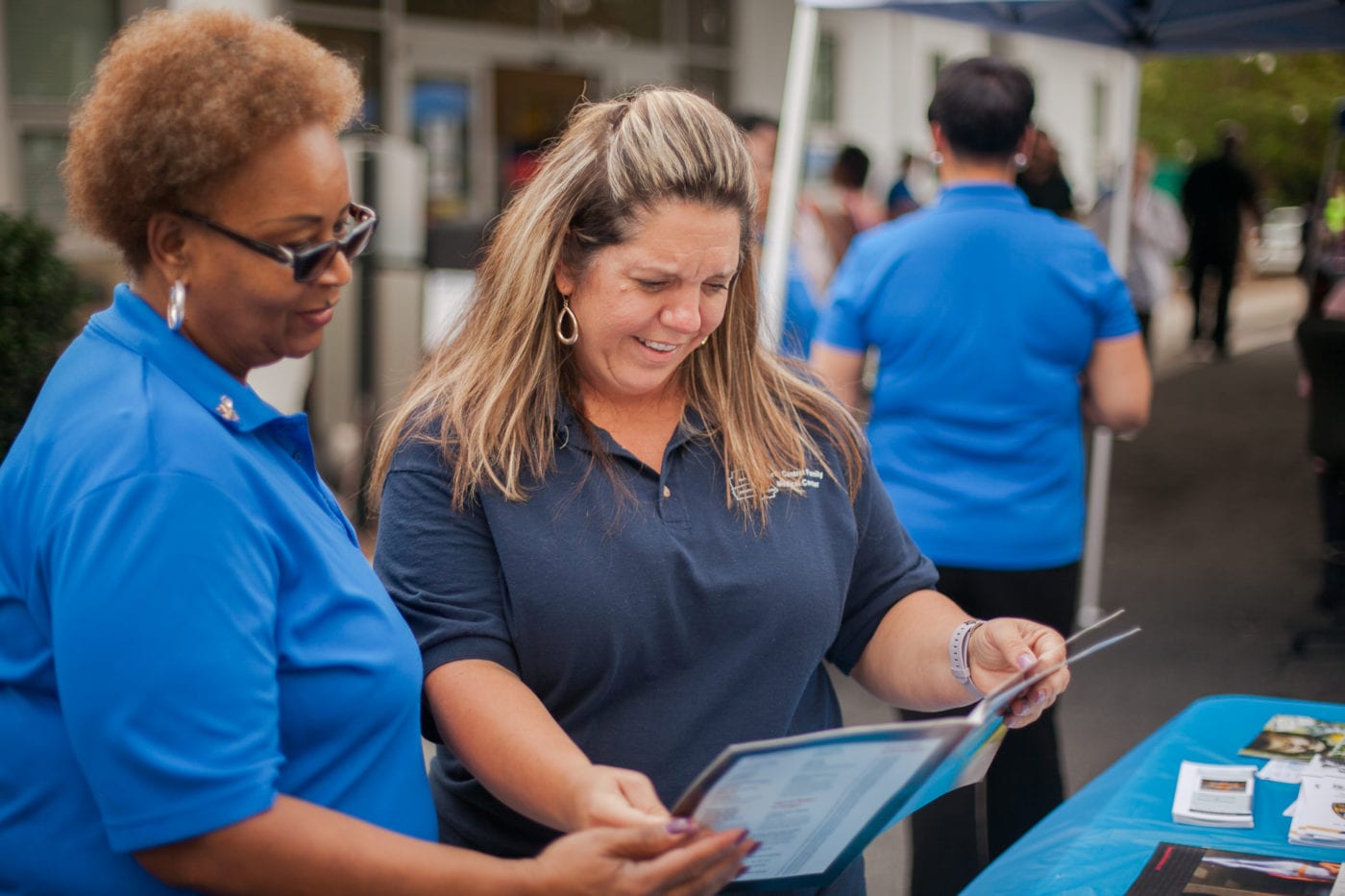 North Central quickly out grew the facility on South Cherry Road. A federal capital improvement grant was awarded in 1999. In June 2001, North Central moved into its new facility at 1131 Saluda Street. Full comprehensive primary medical care is being provided to approximately 10,000 residents, with more than 30,000 patient visits annually, in three locations in York, Chester, and Lancaster Counties. Service is provided to all residents regardless of their ability to pay, utilizing a sliding fee scale that is updated each year by the Bureau of Primary Health Care.
Full pharmacy services are available at the main site in Rock Hill and at the Chester location. Most insurances are accepted including Medicaid and Medicare. A new facility is currently under construction at 1140 Saluda Street that will house the Women's / Adolescent Health and Pediatric Programs. Completion of the new facility is expected by Spring of 2018.
Community Impact Evaluation
See how North Central Family Medicine and other Federally Qualified Health Centers provide tremendous value and impacts to their surrounding communities by creating jobs and other economic benefits. We provide significant savings to the health care system and create access to care for vulnerable populations.
Download the full study to see highlights of our contributions.
North Central Family Medicine's mission is to improve the health of the communities in the designated service area by providing quality comprehensive healthcare that is accessible and affordable through collaborative efforts. Our motto is "QUALITY AND AFFORDABLE HEALTHCARE." Along with its many other primary health care services, North Central is very proud of its new Centering Pregnancy Program, which allows pregnant women to participate in group sessions and share their experiences with each other.
Walk-ins and new patients are accepted at all three locations during business hours:
All 3 Locations Monday – Friday: 8:00 am – 5:00 pm
Main Office on Saluda St. Saturday: 9:00 am – 1:00 pm
Pharmacy Services on Saluda St. / Chester Monday – Friday: 8:30 am – 5:30 pm
Pharmacy Services on Saluda St. Saturday: 9:30 am – 1:30 pm
Our Professional staff is available to assist with health related community events. Contact Us for health fairs and speaking opportunities.
Adult Medical Care
Pediatric Medical Care
Pre-natal Care & Women's Health
Behavioral Health Care
School, Sports & Work Physicals
Social Services
Dietary & Nutritional
Health Education
Onsite X-ray
Onsite Radiology
Onsite Laboratory
Onsite Pharmacy
Managing your health can be a daunting task, especially if you don't have medical insurance. Even with insurance, health care can still be quite expensive. Our providers are well versed and experienced in providing high-quality care at an affordable cost to you so that you can spend more time being well than worrying about being sick.
North Central Family Medical Center is a convenient care clinic offering medical treatment to patients of all ages in York, Chester, and Lancaster counties, and surrounding SC communities.